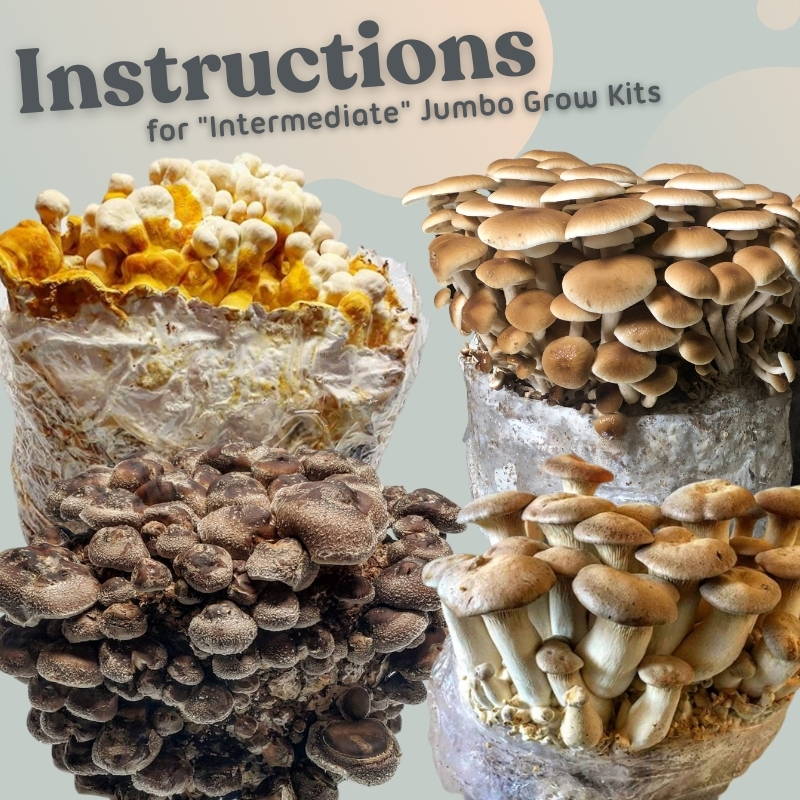 Thanks for ordering an intermediate
mushroom grow kit!
Each variety has a slightly different method of growing, so if you have multiple varieties please be sure to read the proper set of instructions for each below.
Your intermediate kit is guaranteed to arrive alive and viable. If you feel that your live grow kit has been compromised in transit, please reach out to us before beginning your grow.
Hello@nearbynaturalsfl.com